bookbinding
I like to make my own notebooks. That way I'm not anxious when I write in them. It's a also good way to use old printouts.
Tools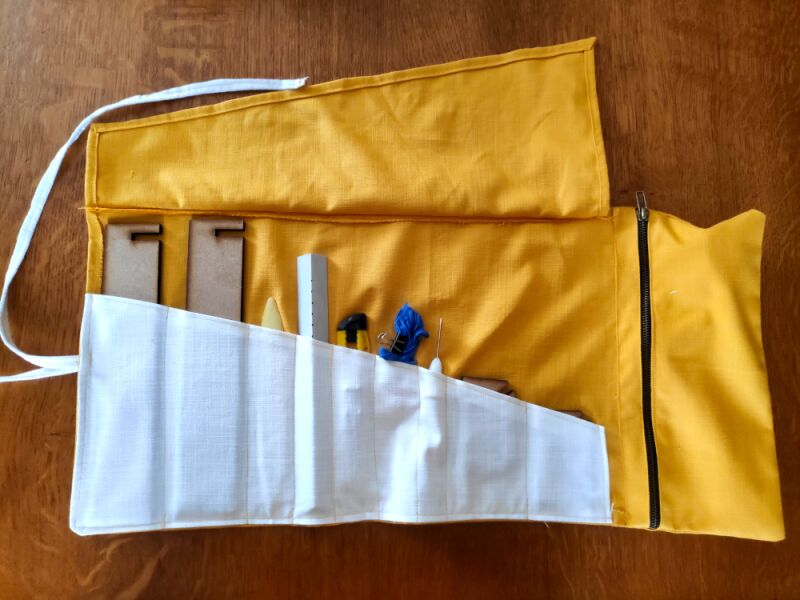 Essentials
Needle: a regular embrodery needle will do
Awl: used to punch holes in the paper. You can use the needle for that, but an awl will save your hands some pain
Good to have
Ruler: useful to center the holes
Binder clips: for keeping signatures together when punching the holes
Bone folder: saves your fingernails when making large books
Utility/craft knife: for trimming the edges of the pages at the end
Materials
Essentials
Paper: can be specialized paper, normal copy paper, old printouts, etc.
Thread: waxed thread is advised, but normal embrodery floss works fine. In a pinch, regular sewing thread works too
Cover
You can do without a cover, but having one makes your books prettier and more durable. Materials that can be used for making a cover include:
Paperboard: can be scrapped from used notepads
Cardstock: binder divider, cereal boxes, etc.
Ressources